My daddy
is wise…that's fer sure.
I just dont get
why your mad at me over bulllllshittttt! Seriously…it was a man…that hurt me and made me hate my life. And your really gonna bitch about me ignoring his emails, facebook requests, and messages sent through friends. Seriously…I love you so much but I cannot handle the jealousyyyyyyy!
Um...im not stupid
You got me Taco Bell and said it was a gift because you like it. You me Arbor Mist because you wanted to justify you get bear. I just see through a lot…it's whatever.
And
he likes Chelsea. And Adam does too. They both like ugly fat hoe that talk about me. Not to mention the ugly short hair cuts that makes her face look fat.
I wish
Mike wasnt so annoying. Act your agggggeeeeeee bitchhhh!
Um
Mike is the most annoying neihbor I have ever had. He chooses this ugly bitch Chelsea as a BFF over me and then smokes with her and doesn't even tell me. SOME FRIEND! I really hate him, and his burps, and his obnoxious car sing. Not to mention he is an angry drunk…that yells at me for dumb shit…everyyyy timeeee! What a FAIL, I want to move from this apartment complex...
I love
Roslyn…cause she is cooler than my shitty ass fiance!
I hate
Adam!
I JUST DON'T LIKE
how things are anymore. </3
I just want to go back to the days...
when I was actually happy. :/
Friends...
Something I don't have a lot of…proud of it. Today reinforced a strong belief that I used to live by and that belief is that everyone is in it for themselves. It seems that at thee end of the day all you have is yourself. People walk in and out of your life each and everyday. Its change. From this lone fact I feel Ohkea to lose people without hurting and without emotion. Of course...
I am hopeful
that my life is going to move in the right direction… These last few months have not only been hard on me physically and emotionally….but relationship wise as well. I thought I lost my way, lost my hope, lost my will to go on…. With the move, the miscarriage, and the drama, I was near my end. But the sun still shines, life goes on, and I am glad that even though I am not where...
Fuck
Well I am tired of working. I hate waking up early to go to work…and I really hate knowing that I am working in order to stay at a place I don't even want to be at. I need someone to come and take me away from all this bullshit, drama, and patheticness. Kai, bye.
I hate
Jealous gay men.
Im not happy
but I looooooove deadmau5 <3
I hate what we are
right now…but I miss you still. <3
I hate him
Right now…
I cannot
Wait to get caught up on my homework and then roll all weekend. I'm excited. Oh, and I miss my cookie.
College
While rollin is one amazing trip :)
This was all I ever wanted.
To live my life…to its most beautiful reality, while living all of my dreams, but doing it with you. Your sound mind is my escape, so let me explore.
Because of Adam
my 134 body weight will soar to 154 by the end of the year if he doesn't stop feeding me!!!!! HELLLLLLLLLLP!
My life
is good…I have no complaints. I am a college student…who obtained her life long partner and bestest friend all in ONE SUMMER. Not only that…I have my own fucking apartment…with the love of my life…who is my everything. And although I spent a week with a crack head, convict, and drop outs..I must tell you my friend, everyone has a story. To bad my story will be the...
Well this is not what I expected
in my life. One of those moments….of not knowing what the fuck to do…and it sucks…cause in a sense I know what I want. Aggrivation to the fullest. I can't study like this, have alone time like this, be happy like this… This isn't what I want…and it kills me. :3
Well it has came to me...
that I have now discovered my reason for life… Well, I basically think that everything is 100% clear to me…my past, my hardships, my lifestyle…and my whole meaning to being alive. But in the end…I was made to find this man that I call love…He is my everything…My cookie <3 The love of my life…The man I shall marry…and eventually have my children...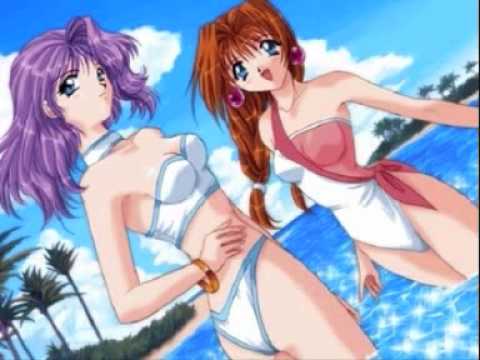 awkward as fuck
thanks clayton
WoW, bullshit.
BETTY ANN BOWSER: Authorities hope new measures will soon mean fewer kids will be getting high on ecstasy. Pressure is being put on club owners and rave sponsors to clean up their act. In some cities, pacifiers and glow sticks are now considered illegal drug paraphernalia. And the federal government has made the possession and sale of ecstasy five times more serious than heroin on a per dose...
So, I haven't
tumbled in a long ass time. With the assignments and constant time with Adam…I never seem to have time to do shit on here. I miss it. :3 Buttttt, college sucks…and people in college suck. :3 I want to go to Deltona…but I wish I was in Amsterdam right now…kinda sucks that I am in class listening to stories about old people although I reallllly don't fucking care....
I love
my boyfriend <3
I be
Rollin…I be on it;) Techno night at roxysssss. Tonight should make some good ass memories